Office closure due to Covid 19 Coronavirus
But we are STILL here to Help!
Advice is still available by the following methods -
Text on 0743 461 3625 stating (i) your name (ii) your postcode (iii) the type of advice needed (for example DEBT, HOUSING, BENEFITS, or OTHER). We will then call you back on your mobile phone Do NOT Text any other details
Adviceline: FREEPHONE 0808 278 7891 and Textphone: 0800 144 8884
Email - via the Enquiry Form on our website (www.wyreforestcab.org.uk) on the 'How can we Help You' page, or email direct - info@wyreforestcab.cabnet.org.uk
If you require a Foodbank voucher, please call 01562 60194 - This is strictly for Foodbank Vouchers only!
We apologise for any inconvenience caused.
Campaigns
Winter Fuel 2020
We're taking part in Big Energy Saving Winter. Find out how you can Check, Switch and Save on your energy bills today by visiting our campaign website
www.bigenergysavingwinter.org.uk
It can also be worth checking if you're eligible for Warm Home Discount. This is £140 towards your electric if you're on low income and/or benefits. It's first come first serve so contact your supplier or check their website today. This runs September-March.
Coronavirus
This year's focus has largely been on the life-changing pandemic which has had a devastating effect on people's health and livelihoods. Since the first lockdown, staff and volunteers here immediately started working from home to ensure we could still help as many people as possible. Our main queries were redundancies and furlough, benefits and Universal Credit.
From late summer we began to see face to face clients again with urgent queries that couldn't be helped over the phone. This included form-filling for disability benefits and court forms.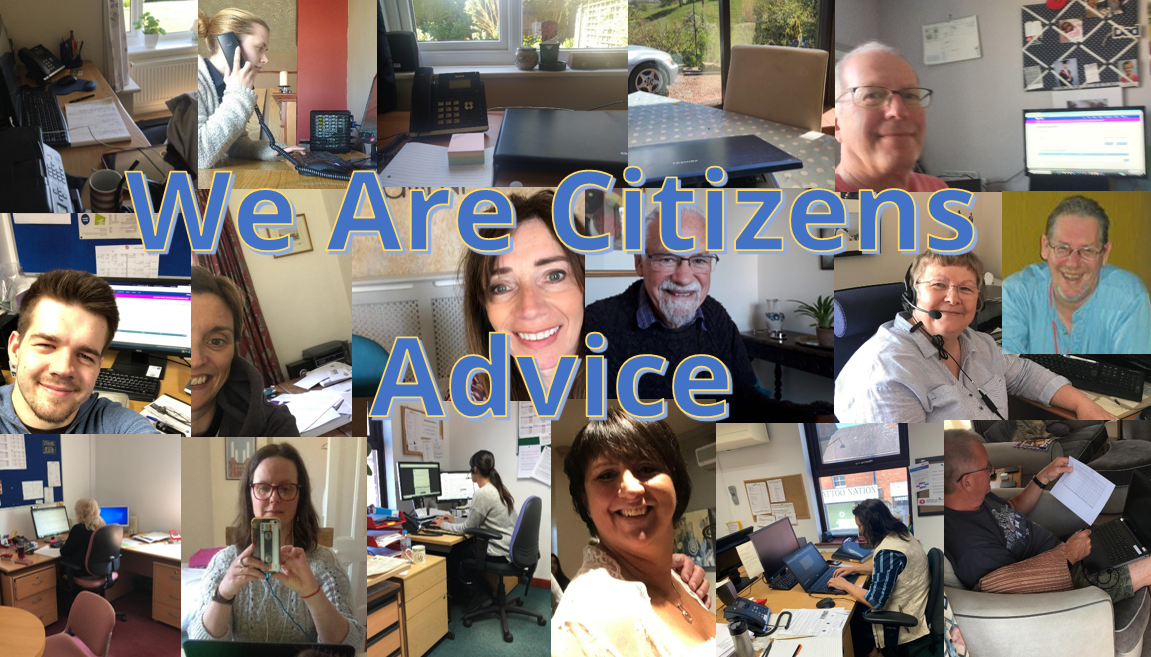 Fortunately, though temporary, there was an increase in UC, with claimants seeing an increase of £20 per week. We want to see this continue and whilst the freeze on benefit deductions un-froze in July, we are encouraging anyone who is struggling, to ask again on their UC journals for a further freeze of any deductions.
The COVID19 situation will continue to dominate headlines and campaigns at this time and we hope the government will extend schemes as time goes forward, including school meals, the UC minimum income floor and court restrictions on evictions.
One of the top priorities nationally is the 'Lockdown Lifeline'. You can read more about that here: